0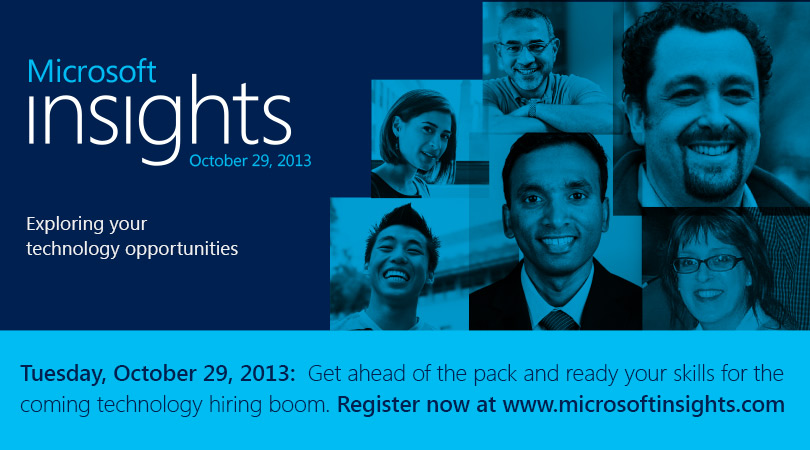 On Tuesday, October 29, Microsoft Learning are kicking off a series of Microsoft Insights events. Speakers from a range of sectors will be sharing their knowledge of emerging opportunities in technology fields, insights into the training available to up-skill and resources that will help you get ahead.
I am really excited to see what the panel has to say about the current changing market. Skills in the technology industry are diversifying as people are finding new and innovative ways of harnessing online platforms and mobile devices. It is sometimes easy to forget that these platform rely upon a robust infrastructure which is now increasingly becoming off-premise and using Cloud Computing.
I'm hoping that the panel will discuss opportunities and insights into disruptive technologies that can help Digital Marketing – if they forget to do so, I will definitely be asking the question!
The live panel discussion kicks off at 4PM GMT on Tuesday 29 October. You can view the panel discussion online for FREE but you need to register beforehand on the MVA website using this link.
Read More »